Introduction of the companies
---
A-Z PREZIP a.s.
The construction company specialized in the comprehensive supply of precast reinforced concrete frame structures including the implementation of pile foundation.
retaining walls
ensuring pits and slopes
nailing, microriders, soldier beam and bracing walls, ground anchors
transport and mechanization
mounting of structures
hall structures
multi – storey buildings frame structures
industrial buildings
sports facilities
buildings for agriculture
---
PBK Chrudim a.s.
Design office of statics of concrete structures with a focus on precast structures and pile foundation
precast reinforced concrete structures
building foundations - pile or flat
documentation for territorial proceeding
documentation for building permission
documentation for construction implementation
workshop documentation of precast structures
static reports/assessments
consultancy
tender documentation
---
ARMADO a.s.
Manufacture of precast reinforced concrete in Dýšina near Plzeň.
rod bearing elements of skeleton construction
foundational and wall elements both non-insulated and insulated
pre-tensioned components:

trusses up to span of 39 meters
purlin of "T" shape or rectangular
ceiling ribs of "T" shape or rectangular
---
GEO-ING Jihlava spol. s r.o.
Division of special foundations and special construction works
SPECIAL FOUNDATION ENGINEERING
pile foundation
large diameter piles
micro piles
SPECIAL CONSTRUCTION WORKS
ensuring pits and slopes - nailing, microriders, soldier beam and bracing walls, ground anchors
grouting
shotcrete
drilling and exploration IG
design activities
Interested in our services? Contact us!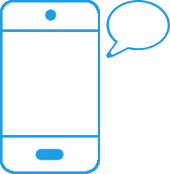 +420 776 182 433