Manufacture of precast concrete
Company A-Z PREZIP a.s. has a complete prefa with precast production facility in Horni Lukavice and belongs to proven producers of precast reinforced concrete buildings in the Czech Republic. It was founded in 2011 as an independent production entity and operates on the market as a supplier of precast concrete.
Activity of the company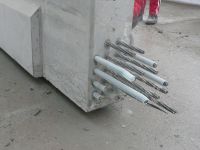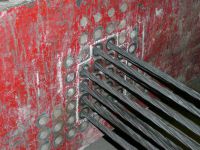 The main activity of production facility in Horni Lukavice is the manufacture of precast elements (prestressed and reinforced concrete) in range of such products as panels, especially walls and columns, girders, purlings, and foundation beam both ordinary and sandwich, including the concrete façade panels (with textured or coloured surface).
The company guarantees the user and aesthetic requirements by comprehensive approach and high-quality feedstocks. Reinforced concrete precast elements meet high user demands and statutory regulations ČSN EN. All precast elements are under the strict control measurements, according to relevant regulations.
Certification
Armado works with the permanent working team of 20 employees. The operation of the company is controlled by the quality system to ČSN EN 13225:2004/AC 2006, and also to EN 14991:2007, 14992:2007 for the manufacture of precast concrete. The certification was done by TZÚS Prague, Pilsen branch under the number 1020-CPD-030045424 including periodic reviews of the manufacturing plant.
All kinds of production are done in the Czech Republic for local and foreign general contractors and sub-structures such as: ARMADO, Strabag, HANS, and other.
The manufacturing plant in Horni Lukavice near Plzeň
The manufacturing plant is equipped with a modern mixing center Schwing Stetter T 1000. The production is realized at the plant Horni Lukavice in 3 shipping hall with a reinforced center and a joiner´s shop, which allows the high flexibility in manufacturing and production throughout the whole year, regardless of weather conditions. Monthly production capacity is about 1500 cubic meters.
Why to choose us
advanced production technology
quality feedstock
year-round production independent of weather
quickness
solidity
reliability
Look at our referential buildings
Since its foundation the company has successfully produced and provided a lot of precast elements for a number of buildings. Selected references including photos can be seen here:
References - photogallery
Interested in our services? Contact us!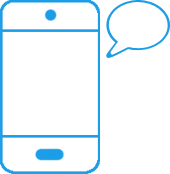 +420 776 182 433